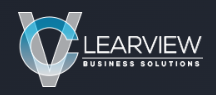 Continued Recognition Through Tough Years Solidifies the Business' Leading Position in the Industry
Tampa, FL - For the 6th consecutive year, ClearView Business Solutions has received the Elite Dealer Award granted by Affinity Business Communications, publisher of ENX Magazine. This prestigious award recognizes notable players in the industry based on diverse criteria including work environment, leadership, and customer service. ClearView Business Solutions is a document technology solutions company located in West Central Florida with 8 years of leading industry experience.
The company's mission is to ensure that every business has the technological opportunity to maximize productivity, eliminate waste, and exceed their goals. Clearview Business Solutions' healthy community relationships are a testament to their technical support and expertise. Their Toshiba Solutions dealer certification also serves as a stamp of confidence for clients in need of trustworthy and official document technology services. "We are so honored to be awarded an elite dealer for the 6th year in a row," said Matt Lane, President of Clearview Business Solutions. "Receiving this award showcases our dedication to excellence. We are committed to providing tailored business solutions that are right for businesses of all shapes and sizes, and we are proud to be recognized for that." 
Recognition in recent years is particularly notable. ENX Magazine publisher and managing editor explains that, "[perhaps] the most significant takeaway from this year's list is the notion that dealers were well prepared to venture into new, untapped areas of revenue, which has helped to bridge the sales delta in the face of continuously declining print volumes and the increasing need of hybrid solutions."
This diversification has been a trend for several years, and the climate shock of the pandemic has solidified agility and resourcefulness as important and necessary traits to lead the industry. A 6-year-streak of recognition shows that ClearView Business Solutions is able to be an industry leader throughout evolving economic conditions. Learn more about ClearView Business Solutions Managed Print Services, Document Solutions, and Copier Leasing on their website.
Media Contact
Company Name: ClearView Business Solutions
Contact Person: Matt Lane
Email: Send Email
Phone: (704) 840-9800
Country: United States
Website: www.cvbusinesssolutions.com/