11/26/2022, Great Neck, NY // PRODIGY: Feature Story //



Dr. Brian Capogna, aims to educate patients on shoulder separation vs shoulder dislocation to help people make the right choices for their long-term shoulder health.

Any joint aches, pains, and issues can have a debilitating impact on people's lives. Dr. Capogna specializes in orthopedic surgery, with special emphasis on shoulder, hip, knee, and elbow-related issues. He has treated thousands of patients with compassionate care and helped them regain their function and quality of life.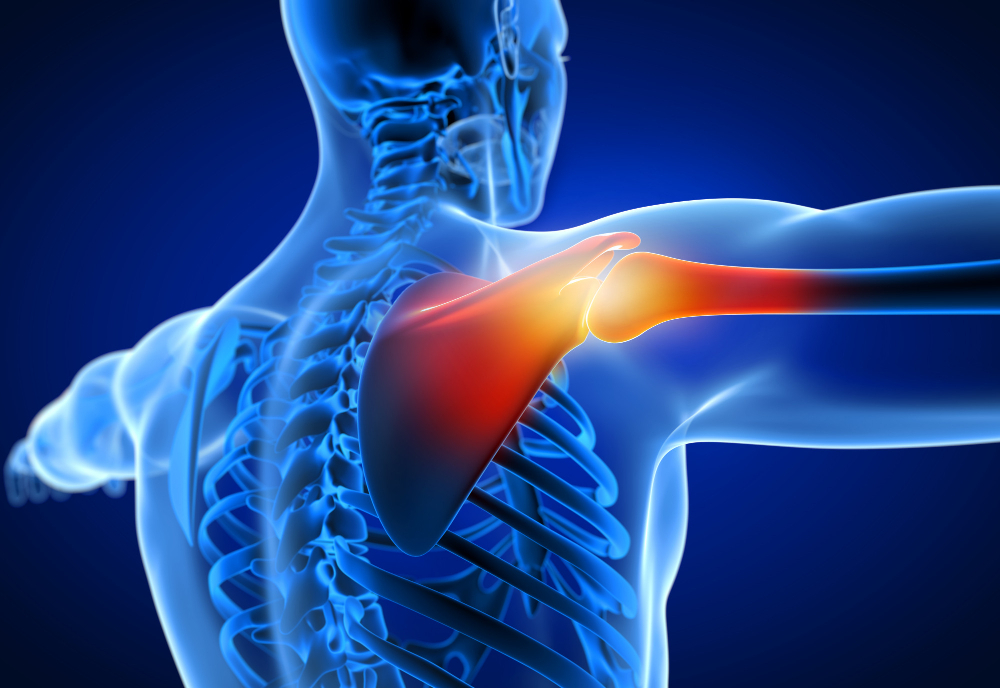 The glowing patient reviews he has received are a testament to the quality of care that one can expect from Dr. Brian Capogna. Dr. Capogna trained at the renowned NYU Hospital for Joint Diseases in Manhattan, New York. Gaining further credentials in the field at top institutions and winning awards and accolades for his services in healthcare, he has become one of the most respected names in the field. At his clinic, he offers a wide range of common sports procedures from rotator cuff repair to ACL reconstruction.
Starting with a consultation to understand patients' concerns and goals, Dr. Brian Capogna does everything possible to maintain complete transparency at every step in a patient's care. He believes in offering people crucial information so they can make the right decisions for their particular situation. An important educational pearl he imparts on his patients is the difference between shoulder "separation" and shoulder "dislocation."
Getting into the basics, the insightful article states that shoulder separation is an injury to the ligaments that surround the AC joint (the AC and CC ligaments). These injuries can range from mild sprains of these ligaments (Types 1 and 2) to complete disruption and separation of the clavicle from the acromion (Types 3-5). Types 4 and 5 are more severe injuries and are treated with surgical repair or reconstruction of the CC and AC ligaments.
On the other hand, a shoulder dislocation is the actual dislocation of the ball (upper humerus) off of the socket (glenoid). Common amongst younger adolescent athletes, it usually stems from a traumatic injury with the arm in an elevated (abduction) and externally rotated position. Understanding the difference is crucial to determine treatment options.
To learn more about these differences and the services provided by Dr. Brian Capogna visit https://briancapognamd.com/.
About Dr. Brian Capogna, MD Orthopaedic Surgery
Brian Capogna, MD specializes in shoulder, elbow, hip, and knee injuries. Dr. Capogna performs advanced arthroscopic surgery on the shoulder, including rotator cuff repair, shoulder labral repair, SLAP repair, AC joint reconstruction, and biceps tenodesis among many others.
###
Contact
Dr. Brian Capogna
Locations: 600 Northern Blvd. Great Neck NY 11021
532 New York Ave, Huntington, NY 11743
For Appointments: 516-627-8717
Website: https://briancapognamd.com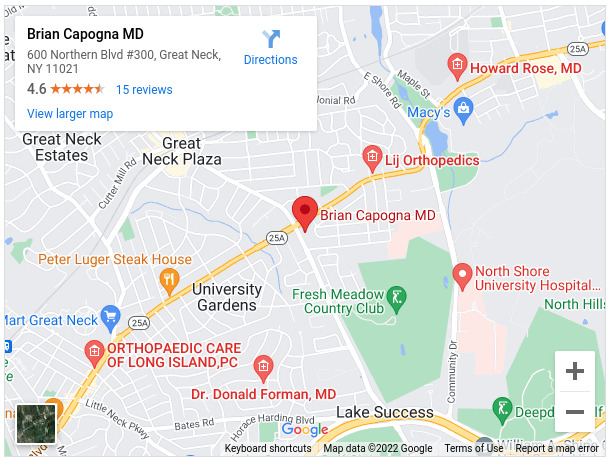 newsroom: news.38digitalmarket.com




Source: 38 Digital Market News

Release ID: 450644

Original Source of the original story >> Dr. Brian Capogna Offers Information On Shoulder Separation Vs Shoulder Dislocation




This content is published on behalf of the above source. Please contact them directly for any concern related to the above. 

This press release may contain forward-looking statements. Forward-looking statements describe future expectations, plans, results, or strategies (including product offerings, regulatory plans and business plans) and may change without notice. You are cautioned that such statements are subject to a multitude of risks and uncertainties that could cause future circumstances, events, or results to differ materially from those projected in the forward-looking statements, including the risks that actual results may differ materially from those projected in the forward-looking statements.