11/28/2022, Holland MI // PRODIGY: Feature Story //



Viking Marine Construction, LLC, industry leaders in marine construction, now expands to land with crane and land clearing services. With the expanding housing market in West Michigan, there has been an increasing demand for land clearing. For those who are looking for excavation and land clearing services, Viking Marine Construction LLC has started offering these services. They have state-of-the-art equipment used to complete the toughest land clearing jobs effortlessly. They aim to get the land cleared so that builders can start with their projects. If it is not land clearing, these experts are available just to level the land.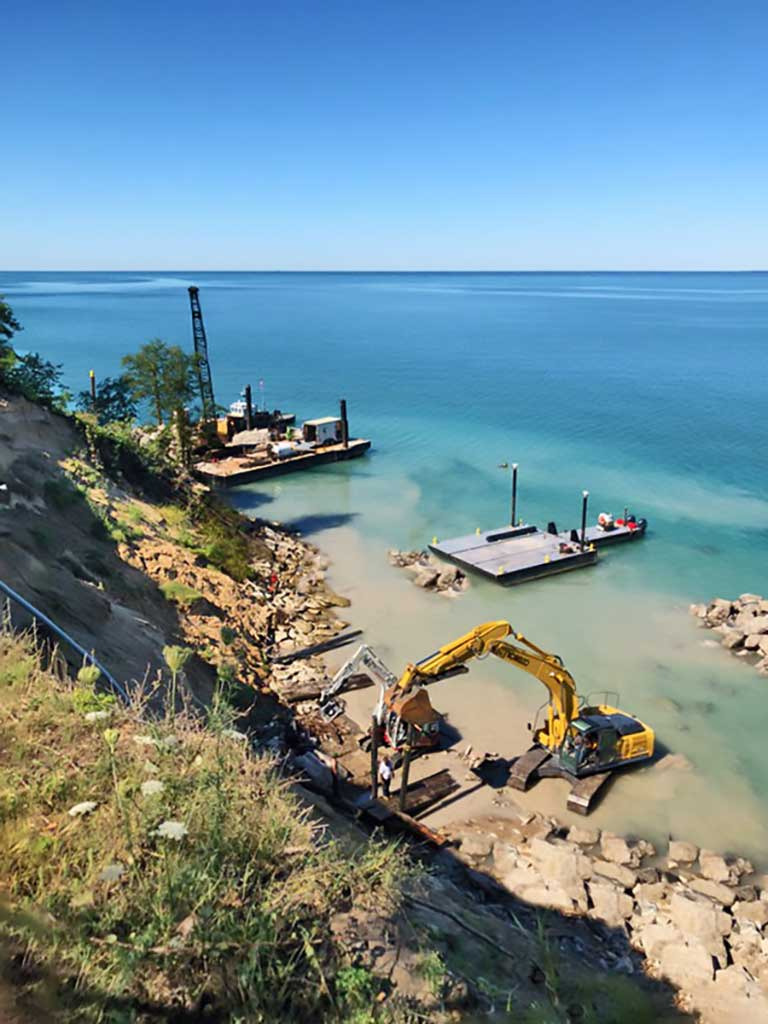 Viking Marine also offers ground-moving services. As a full-service excavation company, they work on water and land. The services extend to stopping the shoreline from retreating, and a retaining wall is built across the yard to help level it. We also help with foundation and basement digging and moving dirt. The company has had years of professional experience clearing lands to construct bridges, roads, and other commercial constructions. They have a fleet of heavy-duty trucks, bulldozers, excavators, loaders, and other HGVs for land clearing.
Viking Marine Construction has also been offering crane services combined with dock installation, pile-on services, and excavation services in West Michigan. The crane operators are CCO certified in hydraulic and lattice boom cranes which can lift up to 80 tons at once. The heavy-duty equipment allows these operators to tackle almost any lifting job. These services are offered for both water and land projects. The cranes have also been used for dredging and pile-on services. The operators undergo frequent training on the latest techniques and industry updates. Viking Marine has worked with various private companies, state and local governments, individuals, and neighborhoods.
All the equipment is thoroughly inspected and maintained to ensure that the jobs are conducted smoothly without hiccups or mishaps. The team here travels to several locations around West Michigan during summer and winter to offer local crane services for residential and commercial clients at affordable rates. Viking Marine Construction also specializes in land and water excavation. Land clearing or demolition, this company comes with over 70 years of combined experience backed by a team of qualified and expert contractors and engineers who ensure that the project is completed. Their dredging and excavation services are highly recommended and professionally executed.
To learn more, visit https://vikingmarineco.com/services/
About Viking Marine Construction, LLC
Viking Marine Construction, LLC are the industry leaders in marine construction services, including dredging, dock installation, earth retention services, crane services, excavation, pile driving, hydrographic surveying, erosion control, and earth retention. They currently serve all of West Michigan, including Allegan, Muskegon, Ottawa, Van Buren, and Berrien counties; Lake Michigan, Lake Macatawa; Holland, Grand Haven, South Haven, and Saugatuck.
###
Contact
Viking Marine Construction, LLC – Holland MI
Phone: 616-294-3597
Website: https://vikingmarineco.com/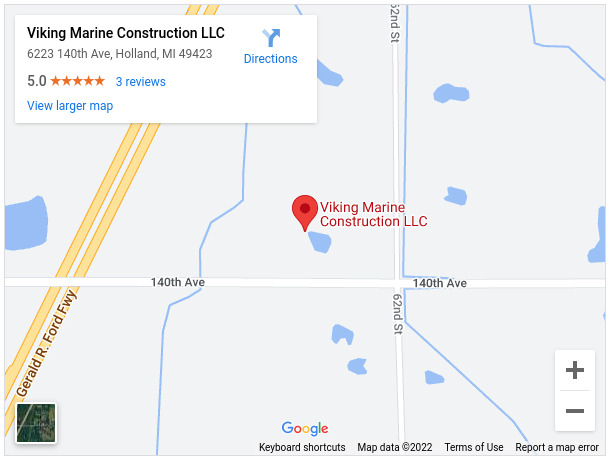 newsroom: news.38digitalmarket.com




Source: 38 Digital Market News

Release ID: 453174

Original Source of the original story >> Viking Marine Construction, LLC Expands to Land with Crane and Land Clearing Services




This content is published on behalf of the above source. Please contact them directly for any concern related to the above. 

This press release may contain forward-looking statements. Forward-looking statements describe future expectations, plans, results, or strategies (including product offerings, regulatory plans and business plans) and may change without notice. You are cautioned that such statements are subject to a multitude of risks and uncertainties that could cause future circumstances, events, or results to differ materially from those projected in the forward-looking statements, including the risks that actual results may differ materially from those projected in the forward-looking statements.