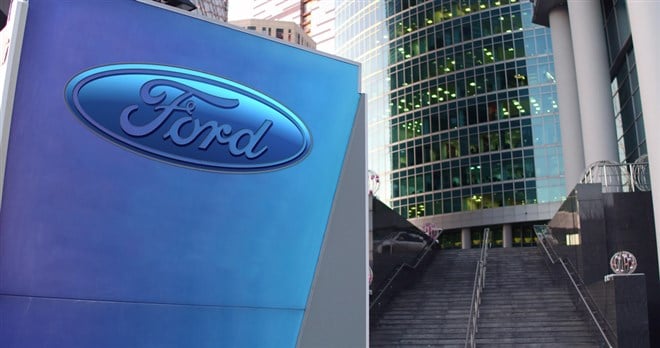 The Ford Motor Company (NYSE: F) stock price has gained significant traction over the past five days as it's currently up over 8 percent at the time of writing.
Shares of the automaker rallied on 10 Jan amid news that one of Ford India's manufacturing plants was successfully acquired by Tata Motors (NYSE: TTM). The sale had a total value of Rs 725.7 crore (US 88.82 million) and will be a sizable cash injection for the company.
In addition to strengthening Ford's balance sheet, other factors are at play here that could relieve weary Ford investors. Let's investigate.
Ford makes a pivot to US manufacturing?
One of the main causes for Ford's decision to close down its plant in India is that it has made an average operating loss of $200 million per year over the last decade.
Cost savings are the obvious incentive for Ford to close down these unprofitable facilities, but it could equally be part of a greater pivot into the electric vehicle (EV) space. The US and Europe are poised to be the biggest EV markets, while low-wage economies such as India are not the target market.
Some funds from selling these plants could then be diverted to help strengthen its position in the North American EV region. This scenario seems likely, given that Ford pledged to expand its Rogue Electric Vehicle Center in December last year.
Ford said it would make a 335,000-square-foot expansion to its facility, which is projected to lift its annual production capacity to 150,000 F-150 units upon completion by 2023. Considering this figure, only 13,258 F-150s were produced last year, so Ford is expecting a 1031.39% production increase at the site in one year, churning out an average of 12,500 F-150s per month.
Is Ford a buy ahead of the recession?
Something which may throw a spanner in the works for Ford's EV transition is the impending recession, which could have an outweighed effect on automotive stocks.
The automotive industry is highly cyclical and particularly vulnerable to economic downturns. During a recession, consumer spending decreases, and people tend to delay large purchases, such as buying a new car. This results in lower sales and profits for automotive companies, causing their stock prices to suffer.
When consumer spending decreases, people are more likely to hold onto their existing vehicles for longer periods of time instead of trading up for a new one. This means that demand for new cars decreases, and automakers find it difficult to sell the stock of cars they have already built. This puts pressure on the companies bottom lines and can result in large losses for investors.
In addition, with fewer people able to afford new cars, the used car market becomes saturated. This leads to a decrease in the value of used cars, which can further reduce automakers' profits.
How would this affect Ford's fundamentals?
What this means for Ford is that it could be a case of bad timing. Forecasting a rapid rise in EV production at the depths of a bear market might not be the most feasible course of action. Although Ford's long-term debt has been falling over the last few years, its earnings have also been all over the place.
Ford's net income last year surged to $17.93 billion, while the year prior, its net income was negative at a $1.27 billion loss. The volatility in Ford's earnings continued in the prior years, jumping between $47 million and $7.73 billion.
Since Ford's earnings have been historically volatile already, a slowdown in its sales due to a depressed economy could shatter investors' sentiment regarding the stock. This is especially true as people seek to move their funds into more defensive ventures, and a large scaling of Ford's capital expenditure to reach its lofty production targets does not meet this requirement.
One silver lining of a recession is that it may allow EV battery manufacturers to stockpile resources such as cobalt, which is a critical element in producing the cathode, thus potentially leading to discounts for EV car makers in the future.