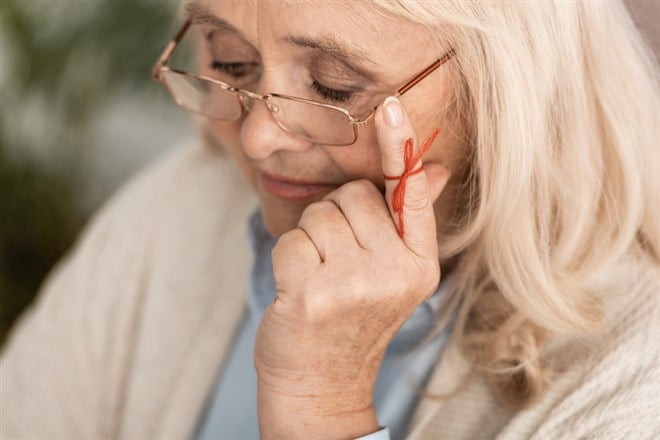 Casava Sciences Inc (NASDAQ: SAVA) stock has been the topic of much controversy in its quest for FDA approval for its simufilam drug. The Company is a clinical-stage biotechnology firm that develops drugs for Alzheimer's disease (AD). It also works on a diagnostic blood test to detect AD called SavaDX.
AD is a progressive brain disorder that causes degeneration of memory, thinking, and behavior over time. It destroys thinking and memory skills as nerve cells in the brain die. It usually affects seniors over 65, with a higher rate among women. The brain degenerates over time until it can no longer function normally.
There are currently around 6.5 million Americans with AD. This estimated total is expected to double by the year 2050.
Alzheimer's Gold Rush
AD currently has no cure, and it can't be reversed. There are no direct AD tests. Researchers are still trying to understand what causes it. The quest for a cure includes many research, academic, and non-profit organizations. Some of the major pharmaceuticals working on AD treatments include Biogen Inc. (NYSE: BIIB), Eli Lilly and Company (NYSE: LLY), and AstraZeneca Plc (NYSE: AZN), which have partnered with smaller biotechnology companies.
Efficacy and Safety Issues
Despite the race to find a cure but after billions upon billions spent, there still isn't one to be found. There have been many attempts and subsequent failures of once-promising drugs that were either shown to be ineffective (efficacy) or had too many side effects (safety). It's the black hole of medicine. The best treatment, for now, is to slow the cognitive erosion process.
The market is so desperate for an Alzheimer's cure that it will send stock to the moon on the potential treatment theory. This has been the case with Cassava Sciences. Its shares were trading as low as $1 in 2019 before the stock shot up to $146.16 by July 2021, on the promises of its simufilam and its novel approach to treating AD safely and effectively.
Shares have since cratered amid much controversy with short-sellers and criticism over its misfolded filum A (FLNA) protein-causing AD theory.  
Why Is Alzheimer's Disease So Hard to Cure?  
There are no cures for AD. There are no tests for AD either. There are marginal treatments to improve symptoms and slow the progression of the disease. There are also many approaches ranging from increasing acetylcholine neurotransmitters to blocking NMDA receptors to clearing amyloid plague out of the brain. The amyloid thesis portends that naturally occurring proteins in the brain clump together to form plague between the neurons to disrupt cell functions
Simufilam Mechanism
Cassava has taken a completely different approach. Cassava believes that misfolded FLNA, a scaffolding protein, disrupts the proper functioning of nerve cells, which can lead to neurodegeneration and AD. Simufilam is a small molecule that binds to misfolded filamin A protein to restore normal functions and alleviate disease symptoms. Cassava describes simufilam as restoring "the normal shape and functioning of a protein called filamin A that becomes warped in the brains" of AD patients.
Top-Line Phase 2 Findings 
On Jan. 24, 2023, Cassava presented positive top-line results for its simufilam phase 2 open-label safety study in which 200 patients were given 100mg simufilam tablets twice a day for a year.
Open-label means that the patients knew they were taking a drug and there wasn't a placebo drug involved, which has many critics. Overall, there were no safety issues or significant side effects, which is a major positive.
About 47% of the patients showed a 4.7-point mean improvement on ADAS-Cog scale, and 23% had less than a 5-point decline with a mean change of 2.5 points.
As for efficacy, the results could have been more impressive with a larger sample size of 200 patients versus 50 patients in its six-month interim results, which caused shares to slide (-17%) on the announcement on Jan. 24, 2023.
Cassava CEO Remi Barbier commented, "I'm very excited about these 1-year data. They add strength and determination to our goal of helping people fight Alzheimer's disease. Simufilam is an innovative drug candidate that we are developing methodically, one study at a time, and this open-label safety study served its purpose.
Next up in 2023 are top-line clinical results of our Cognition Maintenance Study, a randomized, controlled trial."

Weekly Bull Flag Set-Up
SAVA's weekly candlestick chart illustrates the strong bounce on the weekly market structure low (MSL) buy trigger above $20.32 on Aug. 8, 2022. Shares rallied to peak at $51.58 by Sept. 12, 2022.
Shares have been making lower lows and lower highs, indicating a falling price channel. A breakout through the top trendline of this falling price channel can trigger a bull flat on the breakout through $34.87.
A weekly candle close above there is required as there have been two solid attempts to break the falling price channel, but both times the candle closed back in the price channel.
The weekly 20-period exponential moving average (EMA) is still uptrending at $33.03, with the 50-period MA support stalling at $30.91. The weekly stochastic is attempting to coil off the 20-band. A cross backup followed by the $34.87 breakout can trigger the weekly bull flag. On the flip side, if shares continue to make lower highs and lower lows, we could see a retest of the swing low. Pullback support levels are at $26.02, $23.70, $21.82, $20.32 weekly MSL trigger, $18.22, $15.72, and $13.84.