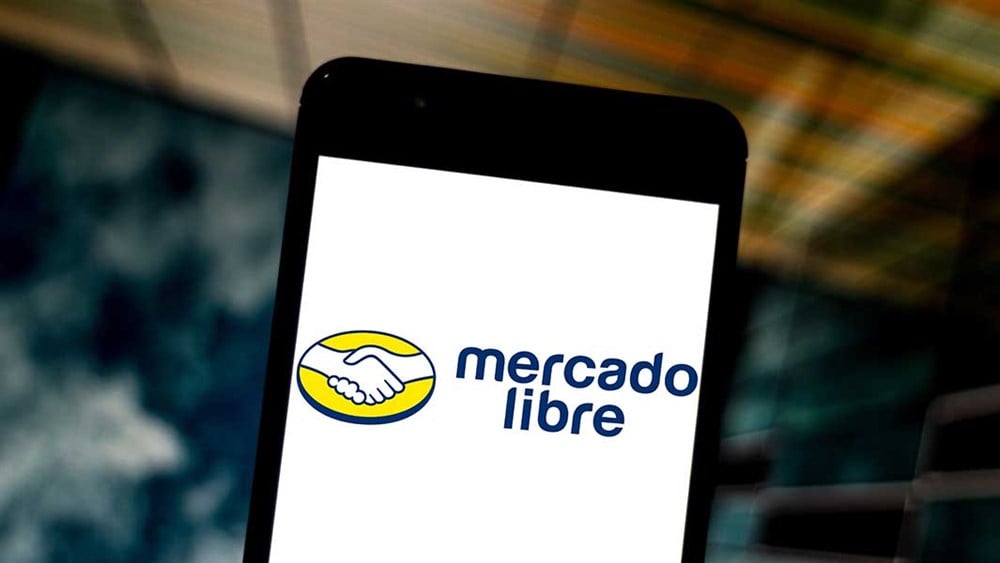 Latin American e-commerce leader MercadoLibre, Inc. (NASDAQ:MELI) surpassed consensus earnings estimates in each of the last five quarters. This includes a resounding 42% first quarter beat that propelled its stock to an 18-month high. 
Since then, MercadoLibre has slowly trended lower in an uncharacteristically tight trading range. Combined with favorable technical indicator signals (most notably, a 2% Bollinger Band reading), this has potentially set the stage for the next move up in a recovery that began last summer.
Down about 15% in the last six weeks, the company's upcoming second quarter earnings report could prove a valuable catalyst. Analysts are expecting MercadoLibre to deliver its best quarterly revenue and earnings per share (EPS) tallies yet on the strength of two booming businesses — online shopping and fintech. 
In Q1, the Buenos Aires-based company posted muy bueno growth in each of its core markets — Brazil, Argentina and Mexico — which combined for $2.9 billion in revenue. More than 300 million items were sold on the website and over 1.9 billion payment transactions were processed across MercadoLibre fintech platforms. 
MercadoLibre has crossed the 100 million active user milestone thanks to wider Latin American internet usage and a rising number of consumers doing business online. Now roughly at one-third of Amazon's active user base, investors should view this as a positive. Rapid adoption of MercadoLibre's e-commerce and fintech tools is starting to echo the early rise of Amazon.
What Is MercadoLibre's Growth Outlook?
MercadoLibre's growth outlook largely hinges on Brazil. South America's largest economy accounts for approximately half of all revenue. It is still very much a major part of the growth strategy as evidenced by last year's investment in Brazilian cryptocurrency outfit 2TM Group. 
After expanding 2.9% last year, Brazil's economy is forecast to grow at a slower pace in 2023 amid aggressive monetary tightening. Inflation soared as high as 12.1% in 2022, prompting huge increases in the central bank's policy rate. Sound familiar? Combined with subdued global demand for iron ore, soybeans, petroleum and other key exports, this has the World Bank predicting just 0.8% GDP growth this year.
With Argentina and Mexico facing similar headwinds, MercadoLibre's growth could be somewhat limited by the economic backdrops of its key markets. Make no mistake, however — the company is still slated to grow much faster than the continent as a whole. 
On the fintech side of the business, online payments platform MercadoPago is expected to be a big driver of volume growth. With consumers embracing smartphone technology for all aspects of daily life, the company's Mobile Wallet offering should be a major beneficiary. On the e-commerce side, an underappreciated growth catalyst is MercadoEnvois, an in-house shipping and logistics solution. Similar to Amazon's progress with building its own delivery fleet, MercadoEnvois is seeing strong shipping trends.
Are MercadoLibre Shares Undervalued?
MercadoLibre looks undervalued from several angles. The company is forecast to generate 84% earnings growth this year. Its stock is trading at 66x this year's earnings estimate — which may seem high, but isn't relative to the anticipated growth. 
The 2023 P/E ratios of Chinese e-commerce peers Alibaba and JD.com are noticeably lower at 10x and 12x respectively. However, considering these companies are expected to record far lower profit growth this year, the differences should be taken with a grain of salt. Amazon, which is expected to record an earnings decline this year, is trading at 81x 2023 earnings. 
Keeping in mind though that a stock's worth goes beyond current fiscal year's financials, it is MercadoLibre's long-range growth outlook that makes it look particularly cheap. Analysts are projecting EPS growth of nearly 49% over the next three to five years. This highlights the early phase of MercoLibre's growth curve compared to companies like Ebay (8% projected growth) and Etsy (16%), both of which have much lower multi year growth trajectories.
So with MercadoLibre now trading more than 40% below its pre-pandemic peak, it's no wonder that Wall Street sees tremendous value. Active analysts are unanimously bullish on the stock and their average price target calls for a symmetrical 40% upside. Last month, UBS raised its target to $1,600, which is roughly in line with the consensus. 
Could another big EPS beat be in store next month? If it happens, the recent losses could be erased in a hurry.