Technology stocks have been at the forefront of a global market downturn in the last week, leading many to avoid that industry when looking for stocks to buy.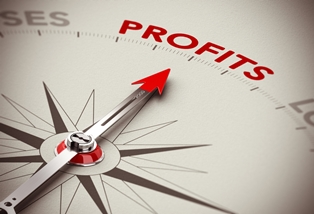 The Nasdaq Composite has dropped more than 3% in the last five trading days and more than 6% in the last month. On Friday, the Nasdaq dropped 2.6%, or 110 points, for its second-worst one-day performance of 2014.
Some of the biggest names in the tech sector have been hit particularly hard during the recent downturn. Shares of Netflix Inc. (Nasdaq: NFLX) have dropped 6% in the last week and 25% in the last month. Amazon.com Inc. (Nasdaq: AMZN) is down 5% in the last week and 14% in the last month.
One of 2013's biggest winners, Tesla Motors Inc. (Nasdaq: TSLA), is down 10% in the last three trading days and 16% in the last month.
Technology exchange-traded funds (ETFs) have been hit harder. The iShares Dow Jones US Technology ETF (NYSE: IYW), the iShares S&P Global Technology Sector ETF (NYSE: IXN), and the Technology SPDR ETF (NYSE: XLK) have all dipped 2% in the last week.
But just because tech stocks are down lately doesn't mean investors should run from the technology sector...
By looking past the surface, and toward burgeoning markets, Money Morning's Defense & Tech Specialist Michael A. Robinson has made profits in the tech sector even when the markets are down. Following these unstoppable markets is an absolute must for tech investors looking for stocks to buy now.
"I've been able to see what the technical experts, the Wall Street analysts and even the news media don't pick up on because I follow the third of my five rules: ride the unstoppable trends," Robinson said. "That's a rule that's vital if you really intend to amass meaningful wealth."
That said, here are innovative and dynamic companies in burgeoning markets that Money Morning's experts have been recommending in 2014...
Best Tech Stocks to Buy Now
One industry that Robinson sees huge revenue-growth potential in is digital payments. According to the Electronic Transactions Association (ETA), more than $4.6 trillion was exchanged globally in digital transactions in 2012. By 2017, that figure is expected to be $7.3 trillion.
Robinson's favorite stock in this space is FleetCor Technologies Inc. (NYSE: FLT), which provides payment-processing services for major oil companies, commercial fleets, and even government agencies.
FleetCor has also developed advanced algorithms that combat credit card theft, which separates it from its competitors. At a time when Target Corp. (NYSE: TGT) and other major retailers are battling cyber-attacks, FleetCor has the defense in effect to protect its clients.
"In this era of electronic transactions, payment security is a big selling point for FleetCor," Robinson said. "And that's a good thing, because last year it conducted more than 327 million transactions, or one for nearly every man, woman, and child in the United States."
Another industry with huge growth potential is cloud computing.
"We're talking about a $240 billion market [for cloud-computing] at the end of this decade versus just $40 billion just three years ago," Robinson said on FOX Business' "Varney & Co." "The reason why everyone is moving to the cloud is that's the future. You're going to cut your costs on data centers. The cloud is the future of computing in the United States and globally."
And one stock in particular that Robinson recommends is Mitel Networks Corp. (Nasdaq: MITL). The Canadian firm provides communication and collaboration software via "The Cloud." Recently, Mitel completed a $370 million merger with the tech firm Aastra Technologies, which boosts its market share.
"The move solidifies its position in cloud computing and gives Mitel an annual sales rate of around $1.1 billion," Robinson said. "It also means the combined firm now has 60 million users around the world and makes Mitel the market leader in Western Europe."
Finally, an area that Money Morning's Executive Editor Bill Patalon has been telling readers about for months is the robotics sector. Recently, Patalon discussed the market with Robinson, and the two detailed one of their favorite plays in the market: Adept Technology Inc. (Nasdaq: ADEP).
The company develops intelligent robots and autonomous mobile solutions that are used for a variety of warehouse and laboratory applications.
"Adept is improving [its] operations and could be a great acquisition for a larger firm as companies continue to automate rather than hire more full-time workers," Robinson said.
And according to Patalon, the fact that Google Inc. (Nasdaq: GOOG) continues to buy robotics companies like Adept makes it even more attractive for investors.
"Google has been snapping up robotics firms at a stunning pace - including six in a six-day stretch last year," Patalon said. "There's method in this M&A madness: Google wants to branch out beyond its core search business - to find new revenue and customer-traffic catalysts."
The tech sector may be suffering lately but there are still profits to be made. By identifying dynamic companies in the growing markets, investors can find huge gains even when the markets underperform.
Are you a tech investor? Which stocks will you be adding to your portfolio? Give us a shoutout on Twitter @moneymorning using #Tech.
Everyone's talking about Michael Lewis' latest book Flash Boys and high-frequency trading, and whether the markets are rigged. But this is the real reason why the stock market is rigged...
Tags:
best stocks 2014
,
best stocks to buy
,
Hot Stocks
,
Stocks to Buy
,
Stocks to Buy Now
,
tech investing
,
tech stocks
,
tech stocks 2014
,
tech stocks to buy
,
tech stocks to buy 2014
The post Tech Stocks to Buy Now When the Markets Are Underperforming appeared first on Money Morning - Only the News You Can Profit From.