A full-service emergency spill response company, EnvCleanup.com offers immediate response for spills, waste remediation, industrial cleaning, transport and more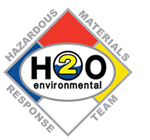 Las Vegas, NV - September 3, 2017 /MarketersMedia/ —
The environmental cleanup industry is currently worth more than $15 billion. Unfortunately, due to continued spills, the need for hazardous waste management and 24-Hour emergency cleanup services, the value of this industry continues to rise.
In an effort to meet the demand of this ever-growing industry, H20 Environmental has launched a campaign offering emergency response services for those with any type of spill, waste, or transport need. The professional, experienced and fully trained team will arrive at the location of the issue and provide immediate services to minimize consequences.
"We provide service for a number of industries, including trucking companies, pipeline operators, railroads, facilities owners and operators in power generation, the chemical and petroleum industry and more," stated company representative John Bradley. "These companies rely on our team to provide quick response to emergency situations related to the storage and transport of hazardous materials. We also provide transport and disposal options for our customers. More information about the services we offer is available at the http://www.envcleanup.com website."
H2O Environmental, Inc. offers full-service, comprehensive emergency spill response, as well as industrial cleaning, transport, waste remediation and disposal options of the material. According to customers, what sets this company apart from the competition is its commitment to continuing training and education in the area of managing hazardous materials, as well as response times. The company has built expertise in handling the range of emergency situations that customer's experience.
"The philosophy of our team is to provide the highest level of expertise, and support through the use of superior equipment for each situation we respond to," continued Bradley. "We want to be the best of the best when it comes to the markets we serve and deliver the highest amount of value, for the lowest cost, and minimize downtime for customers."
More information about the services offered by H2O Environmental is available on the website, http://www.envcleanup.com. Here the services are clearly explained and outlined.
ABOUT H2O ENVIRONMENTAL
H2O Environmental was originally founded in 1996 by John Bradley, a U.S. Marine Corps veteran. In the beginning, John began the business after noticing an increasing need for environmental services throughout the state. Today, his company provides a full range of services for most of the Western United States with offices in five locations, including Boise, Reno, Phoenix, Salt Lake City and Las Vegas, just after a few years of being open. The company is dedicated to providing exceptional response times and services for each customer served.
Contact Info:
Name: John Bradley
Organization: H2O Environmental
Address: Las Vegas, NV 89115
Phone: (702) 396-4148
Source URL: https://marketersmedia.com/h2o-environmental-launches-emergency-response-campaign-for-spills/235841
For more information, please visit http://www.envcleanup.com
Source: MarketersMedia
Release ID: 235841