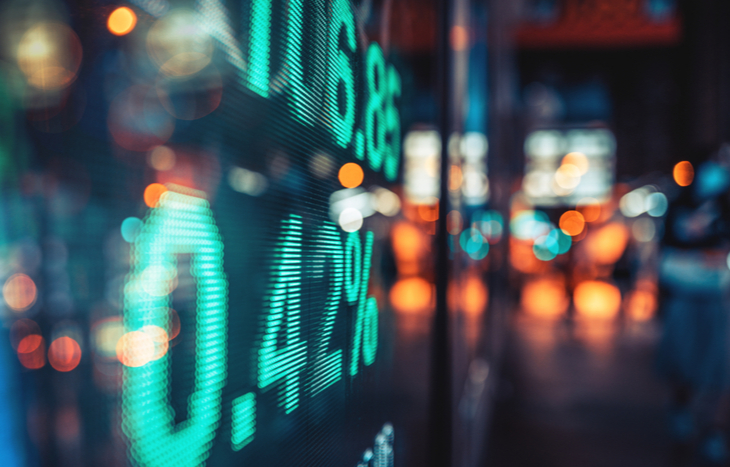 Originally Posted On: https://investmentu.com/how-to-invest-in-stocks/
Are you interested in learning how to invest in the stock market? If so, it's important to have a better understanding of the market itself.
Therefore, what is stock market trading? The stock market is a source from which companies can raise funds. Investors can buy partial ownership – or shares – in growing companies to not only benefit the business, but also grow their own personal wealth.
There are two different sectors of the stock market. These are simply known as the primary market and the secondary market.
What Is the Primary Stock Market?
When a business decides to go public, it can enter the primary stock market. This is where the company is registered to issue shares to the public for raising money. In most cases, companies reach the stock exchange through the primary stock market.
An Initial Public Offering (IPO) is available when the company is selling shares for the very first time. Once this is in place, the company officially becomes public. During this process, the business will have to provide information regarding its finances (and much more).
What Is the Secondary Stock Market?
If you want to learn how to invest in the stock market properly, the secondary market is a great place to start. This is where businesses that are already listed on the stock market are traded through buying and selling by investors.
Generally, these transactions are completed through a broker. One investor will buy shares of a company from another investor at fluctuating prices. These prices vary over time depending on a variety of factors, including:
Supply and demand

: When more people want to buy a specific stock, the price goes up. However, if more people are trying to sell, the price will go down.

News

: Negative news reports can drastically affect a company's share prices. Positive news regularly influences people to buy more of its stock.

Earnings reports

: The more money the company makes, the more expensive their shares will become.

New products

: When a company receives great reviews and high sales reports for a new product, their stock will generally rise.

Unfortunate occurrences

: For example, utility and insurance stocks will drop off if there is a natural disaster or severe storm.
Recognizing the impact of these factors before they happen is the best way to build your wealth through the stock market. Unfortunately, this isn't always the easiest thing to do. When stock prices are rising or falling, you can bring in either your biggest gains or, conversely, your biggest losses.
How to Invest in the Stock Market: The Basics
Are you a "DIY" individual or would you like someone else to manage your investments for you? Depending on your answer, you have different options when it comes to investing.
It can seem intimidating at first, but it's really not that difficult. Learning how to invest in stocks has helped more people generate wealth faster than just about anything else. Today we'll walk you through an easy 5-Step Guide on How to Invest in Stocks.
1. Pick an Online Broker
This first step can seem daunting to some, but you only need to do it once. There are a variety of brokers to choose from. To get started, look for a broker with low – or no – fees and minimum deposit requirements. Services like Robinhood offer free trades, and it only takes a few minutes to get set up.
Here a few other services to consider for your long-term portfolio:
Once you're up and running, you can link your checking or savings account to your brokerage account for ease of access.
2. Decide Which Stocks to Buy
Next, you'll need to decide what stocks you want and how much risk you are willing to take. If you're like most people, you are probably looking for stocks that can beat the market's 7% average.
What to look for:
Stocks that have outperformed the stock market consistently
Companies that have strong earnings growth in growing industries
Stocks that are priced well and have great volume indicators (for more info, click here)
Strong company management 
3. Decide How Much Stock to Buy
Once you have your list of stocks to buy, it's time to decide how much stock you want. A lot of people find a stock they like and go all in. They buy a lot. Or if they aren't sure about the overall potential of the stock, they might buy fewer shares. If you aren't sure what to do, it's always best to buy less… especially if you are just starting to learn how to invest in stocks.
Buy and Hold is an investing strategy that has been around for a long time, but few people talk about selling. Which leads us to step 4…
4. Plan Out Your Selling Strategy
Buying stocks without a thought of selling them in the future is not a plan. It's best to have an exit strategy and cash in on your gains after some period of time. You can always keep some of your shares while you enjoy a nice return on your investment. The most important thing is to have a plan. Know why and how you'll sell the stock before you buy it.
And finally… step 5.
5. Start Investing in Stocks
Now that you've picked an online broker, decided which stocks to buy, how much to buy of them, and mapped out your selling strategy… it's time to put your knowledge into action. Log on to your broker's site and enter a few key data points.
You'll need:
The stock ticker symbol (ex. NASDAQ: AAPL)
How many shares you want to buy
What price you'll pay
There are a couple of options for that last one, but we recommend setting a limit price that's good for the day.
This simply means you determine the maximum price that you'll pay for the asset. If the stock trades lower than that price during the day, your order will be filled. If not, the order will be canceled and you'll have to enter it again the next day.
Get more on how to buy the right stocks from our exclusive video below…
How to Buy Stocks Like a Pro: 3 Things to Look For
If you can afford a Netflix account, you can buy stock. Investing shouldn't be confusing, so we broke it down for you. Look for these 3 things to find winning stocks and start investing like a pro today.
If you'd like to learn more about how to invest in stocks, read the video transcript here.
Anyone Can Invest in Stocks
Buying shares of a stock is easy. Even if you've never done it before, you could be
wrapping up your first trade just a few minutes from now. Nothing is more important to your Liberty than having the Know-How to invest for yourself.
If you've never bought shares of a stock… tackle it today.
To learn more about buying stocks or other types of opportunities, visit the Investment Opportunities section of our site.
With the information you've just gained from our video and our 5-Step Guide on How To Invest In Stocks, you now have the tools and ability to invest in stocks. Get started today and you'll own a critical skill to building wealth that everyone should have.
About Andy Snyder
Andy did what most of us can only dream of. He left our bustling society to rough it in the Alaskan wilderness – no roads, no electricity, nothing but the outdoors and his sharp mind. While there, he met with top investors and entrepreneurs from across the globe, all seeking out his expertise. His experience inspired the idea for his unique publishing company, Manward Press. Not only does Andy dish out top-notch investment advice (after all, he spent a decade as an advisor at one of Wall Street's top brokerages), but his mission is to lead folks to richer, healthier lives through his science-backed Triad of Liberty, Know-How and Connections. His one-of-a-kind free daily e-letter, Manward Digest, is a true fan favorite.
Did This Article Get Your Attention?
Subscribe to author Andy Snyder's free Manward Digest daily e-letter to learn more about how to become richer and more fulfilled.