Legendary Headwear, a leading manufacturer of caps in the golf, sports and outdoor markets, has hired Andy Gilkison as their Sr. Director of Sales & Marketing.
(PRUnderground) August 4th, 2020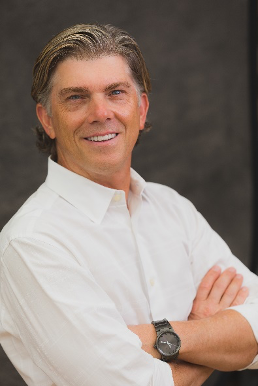 Legendary Headwear, leader and manufacturer of the highest quality and most innovative caps in the sports and outdoor markets, has tapped Andy Gilkison as their Sr. Director of Sales & Marketing. In this new leadership role, Gilkison will lead and augment all facets of the golf category across all global markets.
Gilkison brings over two decades of sales, product and brand experience in the golf industry. His previous roles include National Sales Manager at OGIO, Head of Golf Accessories at PUMA SE, and VP of Global Sales at Lamkin Golf. He also created or co-created brands in apparel, accessories, and headwear.
"I feel fortunate to be at Legendary Headwear at the perfect time. The company is well positioned to innovate and adapt to serve our customers even better and the team here is stellar. Add the investment the company is making to our wholly owned factory in Mexico, and additional resources in technology and branding, makes this business poised for rapid growth," said Gilkison.
"We've been eyeing bringing Andy on board since working with him during one of his previous roles. We saw first-hand his sales and product experience, commitment to detail, innovative thinking, and the energy he brings to the table. It's a very exciting time for our team and company," said Gordon Cunliffe, Executive Vice President.
About Legendary Holdings Inc.
Since its founding in 1991, Legendary Holdings Inc. has created innovative headwear for a broad spectrum of clientele including golf facilities and some of the world's largest active sportswear, and entertainment companies. Legendary Headwear's trademark product is the low-profile six-panel baseball cap, which is ever-evolving through progressive manufacturing techniques. In addition, Legendary has been credited with numerous headwear innovations, including the introduction of Cloud-Fit Technology, Quad Flex Performance series and the Flip-n-Grip

soft buckle closure system.
Press Contact
Name: Gordon Cunliffe

Phone: 800.290.8348

Email: Contact Us
Original Press Release.