Can Emerging Markets Repeat the August Rally in September?
September 03, 2020 at 12:55 PM EDT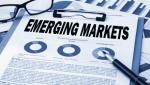 Emerging markets (EM) are coming off a much-needed rally in August after Covid-19 threw a wrench into their plans—much like most areas of the capital markets. Can we expect more of the same in the early going of September? Playing a large hand in the success of the EM space will be the U.S. central...