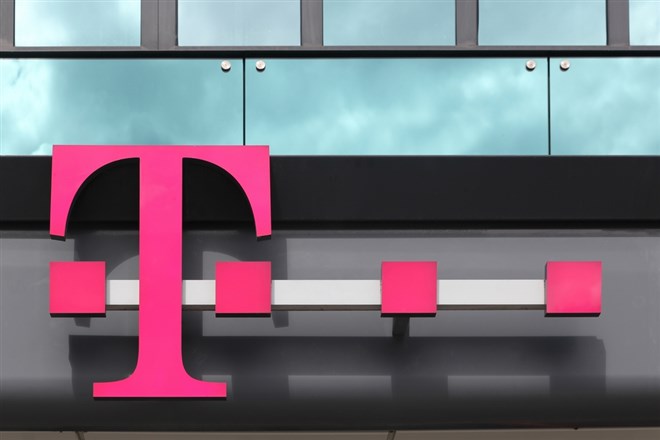 In the middle of January, T-Mobile US (TMUS) released its preliminary Q4 results to upbeat investor sentiment. Sure enough, this report appears to suggest that T-Mobile is growing faster than the other two big mobile service providers— AT&T, Inc. (NYSE: T ) and Verizon Communications, Inc (VZ)—in both [postpaid] mobile telecom subscribers as well as home internet customers. 
TMUS is Strong and Stable...
The data revealed in the report indicates TMUS stock is up by 13.8% over the last three months and 38% in the previous 12. This means TMUS is far better than the overall stock market. The final report earnings will be released on February 1, 2023.
In addition, T-Mobile is doing better than its peers in a couple of ways on paper. First of all, T-Mobile's upside is 22.6%, about 4 points higher than both Verizon and AT&T. It is also projected to grow 227.36%, while the other two project negative earnings. Most importantly, perhaps, T-Mobile is the only one—of the three major mobile service providers—whose 12-month performance is in the green. With annual growth at about +37.13%, TMUS has easily outpaced its peers and the market sector and industry.
...But Not Perfect 
Unfortunately, the preliminary results did not affect share value as much as analysts had hoped. By the close of day on Friday following the report, TMUS shares slipped 0.15%—albeit a seemingly insignificant fraction—to $149.68. While this is still in the top 10% of the 52-week range, the slip is more significant than the increases across the broader market by the close of the same week. 
For example, T-Mobile's 12-month performance is excellent compared with its peers. AT&T, for one, is down -28.88% on a 12-month basis. Verizon is down 23.24%, the same as the industry's deficit. The Nasdaq is down -16.56% on the year. 
In addition, the S&P saw +0.4% growth, and the Dow Jones Industrial Average saw a bump of 0.33%. The Nasdaq was up—by as much as 10.6%—during the same week. So while T-Mobile is still doing better than the overall market on a 12-month basis, the market is closing that gap. 
So What's the Problem?
Two metrics hint that things may not go as well as investors had hoped: T-mobile's current Price-to-Earnings ratio. At 122.96, this P/E marks TMUS as highly overvalued, especially compared with the rest of the communications industry. Verizon, for example, has a far more comfortable P/E of 8.86; and AT&T has a P/E of 7.24.
These are lower than the Nasdaq, as a whole (at 11.26), and the entire mobile/telecom industry, which has a near-perfect 15.6 P/E. 
At the same time, Verizon also posts better numbers than T-Mobile in many areas. For example, Verizon's Return on Equity (25.80%) is four times that of T-Mobile, while its Return on Assets (6.02%) is nearly three times higher.
Verizon also has about 55% higher gross revenue with a net income of $22.07 billion and $4.61 earnings per share; T-Mobile's is significantly lower, at $3.02 billion and $1.22 EPS, respectively. 
Similarly, AT&T's Return on Equity and Return on Assets is double the value of T-Mobile: 13.24% and 4.31%, respectively. In addition, AT&T's gross revenue is double that of T-Mobile, at $168.86 billion, as is the case with their $2.70 EPS. Net income was similar to Verizon, at $20.8 billion, nearly seven times that of T-Mobile.
This data set might more accurately indicate that this industry is highly competitive, so the outlook for any stock in the sector likely comes down to more than just one or two figures. 
Cause or Reason Aside, TMUS is Still a Buy
A quick look at the historical data indicates that this earnings report comes on the heels of TMUS' first quarterly earnings miss in at least a year. Over the last four quarters, T-Mobile earnings have consistently beaten the consensus estimate, often by more than double the estimate. In Q3 of last year, though, EPS failed to meet the forecast by 24%, which could be why share value is not advancing as expected by the positive preliminary fourth-quarter results. 
The current analyst rating for the stock remains a BUY, suggesting that while investor sentiment was not as positive as analysts had hoped, the data maintains that things will improve. By comparison, Verizon has a HOLD rating, while AT&T's Moderate BUY rating is only slightly better.