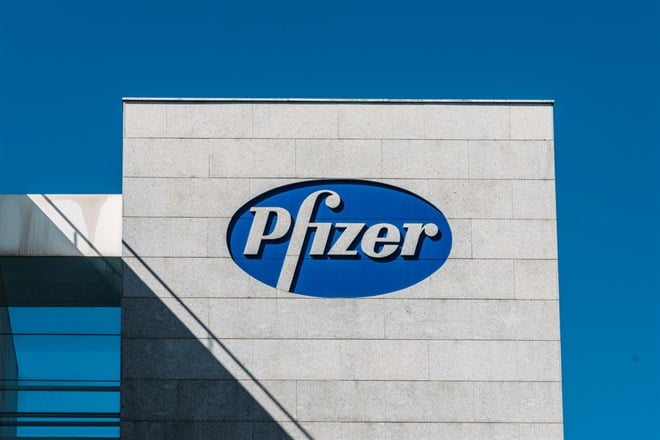 Pfizer Inc. (NYSE: PFE) stock ended up slightly over 1% on the day it reported mixed earnings. But the path to that 1% gain was far from smooth. The bulls and bears were battling all day.  
But there's nothing new about that. PFE stock has been choppy for the better part of the year. It's down 16% in the last 12 months. And despite today's gain, the stock is down 13% in the first month of 2023.  
That's surprising because Pfizer has been beating analysts' earnings estimates year-over-year. That's usually bullish for a stock. But not when emotions get in the way. And that certainly seems to be the case with Pfizer.  
We're frequently told to take our emotions out of investing. But markets rarely behave the way that an informed bull or bear believes they will. 
And that's even more with stocks that stir opinions and emotions. You don't have to look too hard in stock forums to see there's a lot of passion for Pfizer bulls and bears. But you shouldn't let that get in the way of your decision to owning PFE stock. 
What the Bulls May be Getting Wrong 
Stocks don't move in a single direction all the time. If you're going to take a long position on Pfizer, then understand that things are likely to get a little...blah. Pfizer benefited from being the first biopharmaceutical company to receive an emergency use authorization (EUA) for its Covid-19 vaccine.  
That was a tremendous boost for Pfizer stock. From November 2020 through December 2021, PFE stock soared 74%. But in the last year, interest in booster shots is waning. That was all but confirmed by the company in its earnings report when it said that sales of its vaccine, Comirnaty and its Paxlovid treatment would be down over 50% this year. For reference, about half of Pfizer's revenue in this quarter came from Comirnaty.  
That means the company will have about $3 billion less in revenue than analysts expect. And Pfizer's high-end estimate of adjusted earnings per share (EPS) of $3.45 is far below analysts' expectations of $4.69.  
Not surprisingly, institutional interest in PFE stock is waning. In the first quarter of 2022, institutions bought more of the company's stock than they did combined in the next three quarters.  
What the Bears May be Getting Wrong 
Pfizer's story is bigger than Covid-19. The approval, administration and, yes, long-term effects of the company's mRNA vaccine will be debated for years. But the existence of the vaccine is a notable accomplishment. As Pfizer notes on its website, "For decade, scientists have studied mRNA, looking for ways to unlock its potential to prevent and treat disease." 
And part of the reason that the company will have lower earnings is that they will be spending more in research and development. And not just on mRNA technology but on gene editing and precision medicine. That's the kind of thing that will get the attention of institutional investors. And a good reason that institutional interest in the stock is still a healthy 67%. 
What to Do with PFE Stock? 
I love Pfizer's valuation. It's trading at around 8.5x earnings. The problem is that the company's revenue and earnings are expected to average single-digit declines in the next five years. And the company's dividend has been growing for 12 years, but there are better options. 
Analysts surveyed by MarketBeat give PFE stock a consensus Hold with a price target of $52.33. I may like the stock more when Comirnaty and Paxlovid become commercially available. I'm keeping the emotion out of it and calling it a Hold.