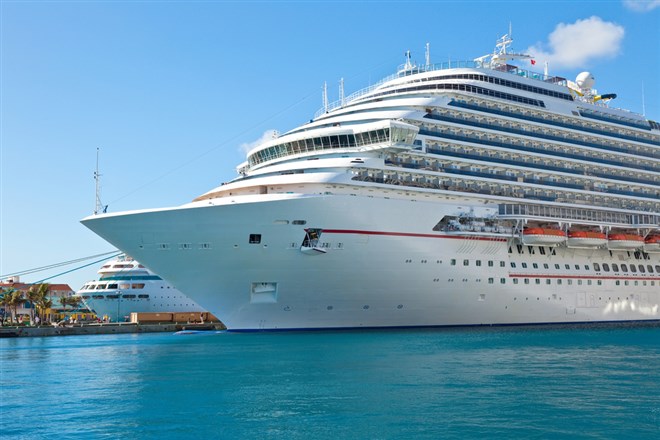 Cruise line stocks have risen sharply since the onset of the pandemic. Royal Caribbean Group (NYSE: RCL) stock is up 294%. Norwegian Cruise Line Holdings Ltd. (NYSE: NCLH) is up 188%. And Carnival Cruise Lines (NYSE: CCL) is up 124%. And recent analysts' opinions suggest these stocks may have further to run. That may make cruise line stocks attractive to traders. But now is a time for investors to exercise caution. 
Several headwinds still need to subside before it is clear sailing for the cruise line industry. Specifically, these obstacles are debt, pricing power, and the lingering threat of a recession in the country.  
Cruising is Still Popular 
Imagine that. At the onset of the Covid-19 pandemic, some analysts believed a global pandemic and the uncertainty brought by an airborne virus would squelch the appetite for cruising. That hasn't been the case. 
Cruise line bookings were strong in 2022 and continue to show momentum in 2023. Some of this was expected. There is a loyal base of cruise enthusiasts that will always return to the sea.  
And the pandemic has made all the cruise lines rethink the way things had always been done to create a more contactless environment in an environment where socializing is the name of the game. This has brought back some reluctant travelers. And a survey of 2,200 adults by the research firm Morning Consult finds that trust in cruise lines is up.  
Deep Discounts are Going Away, But Will Demand Stay Strong 
Another factor that lured travelers back to cruises was deep discounts. Taking a cruise has always been considered a value compared to other vacation options. But that was even more the case as cruise lines had to use discounts to lure back customers. 
It's working. But at what cost? Every cruise line was forced to take on significant debt to manage through the pandemic. Now that ships are back at sea, the focus is shifting toward becoming profitable.  
That's where things get cloudy. Some travelers find that the cost of a flight to take them to where they're sailing from is more than the cruise itself. And it's unlikely that airfare will come down anytime soon. But where airlines have been able to pass along costs, it's less clear if cruise lines can do that.  
Debt Remains a Big Weight on Earnings 
The good news is that many of the major cruise lines are projecting profitability in 2023. The bad news is that it appears that a good bit of that is already priced in.  
For example, Royal Caribbean is projecting positive earnings per share of $4.84 in 2023. That's encouraging after several years of losses. However, that's also roughly equivalent to half of the full-year EPS the company generated in 2019 ($9.54).  
And that's the fundamental issue. At the end of 2019, RCL stock traded for approximately $133 a share. As of this writing, it's trading at around $70 per share. You could make the case that Royal Caribbean may have been trading at a discount to the S&P 500 then. But it's trading at a premium now.  
And look at the capital structure of Carnival now as opposed to at the end of 2019. The number of outstanding shares has grown from 684 million to approximately 1.1 billion as of February 27, 2023. That's a lot of dilution for investors to digest. And the company's total net debt is up almost three times at $31.7 billion.  
Recession Fears Loom 
Revenge travel continues to be going strong. While there's logic to the fact that consumers were shifting from buying stuff to buying experiences, that doesn't explain the elasticity of this demand. Economic data shows that consumers have tapped their credit cards, and savings rates are starting to tick. None of that suggests an appetite for travel.  
One theory starting to take root is that many recently unemployed tech employees take time off before they take their next job. If so, you would expect that demand for travel will soften heading into the back half of the year. 
Don't Fall Into a Value Trap 
At a time when value is hard to find, it can be tempting to look at cruise line stocks with starry eyes. Despite their gains since the pandemic, these companies are not in the same fiscal shape they were in 2019. That's not the fault of the companies. It doesn't mean that they are as attractive as they may seem.  
While cruise line stocks are not as speculative as the meme stocks of 2021, they still belong only in that part of a portfolio geared towards risk-on assets. And that should only be 5%-10% of your total portfolio. Royal Caribbean looks like the best of the bunch, but that's a weak vote of confidence.