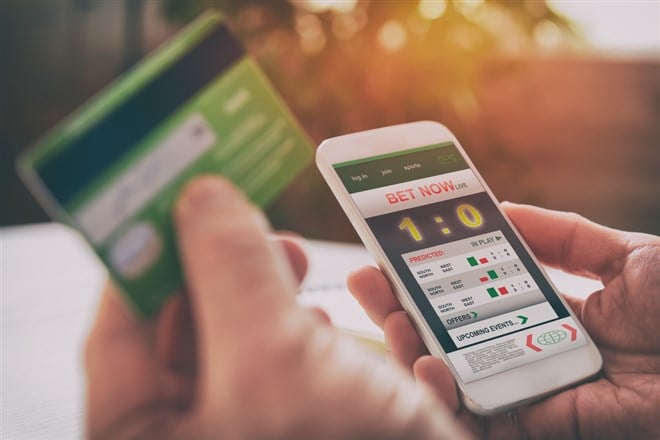 Betting stocks are getting a boost from expanding regulation in the US, and Sportradar Group (NASDAQ: SRAD) is in the mix. Its Q4 results echo a report from DraftKings (NASDAQ: SRAD) that has that company on track for a major reversal in the stock price. Assuming the trends indicated in the reports continue, that of growing revenue and improving profitability, these stocks could see their share prices double by the end of the year. 
CEO outlook: "Our continued long-term partnerships with leading global sports bodies, and innovation across new technologies such as artificial intelligence and computer vision and as important, a team passionate about delivering solutions to our clients, make us very excited about our growth in 2023 and beyond."
Sportradar Group Falls On Robust Outlook 
Sportradar Group had a fantastic Q4 driven by growth in the US and strength in sports betting related to the FIFA World Cup. The company's revenue grew by 35.4% YOY on a 77% increase in US revenue and a 29% increase in the Rest of the World. Strength was underpinned by solid results in the MBS (managed betting service) segment and 75% volume growth in MTS (managed trading service). US strength was attributed to market growth and the rise of in-play betting. 
Regarding margin, the company's FCF came in negative, but this is due to 1-offs that include debt repayment. Sportradar Group has no long-term debt on its balance sheet, and EBITDA margins are robust. The adjusted EBITDA margin expanded by 300 basis points to drive a 64% increase in EBITDA due to revenue leverage offset by an increase in investment. 
The company should post positive earnings as soon as the current quarter, and the guidance is equally robust. The company expects revenue growth of 24% to 25% with margin expansion. Given the apparent momentum, the adjusted EBITDA is expected to grow by 25% to 33% and may exceed these levels. Regarding the US and legalization, there are another 7 states with gambling up for regulation in 2024. 
The Analysts Put The Bottom In Gambling Stocks 
Marketbeat.com has not picked up any new coverage of Sportradar, but consensus ratings and the post-release action in DraftKings are telling. Regarding DraftKings, it has received 7 price target increases and 1 upgrade since the Q4 results were released. This activity has the sentiment and price target firming after a year of decline, which is also expected of Sportradar analysts. Until then, the analysts rate Sportradar Group a Moderate Buy compared to Draftkings' Hold with a price target about 30% above the current action. That's about 500 basis points better than DKNG's target. 
The price action in Sportradar Group opened higher, but resistance at the short-term 30-day and long-term 150-day moving averages capped gains. This is a significant signal that the market is not ready to move higher and that range-bound trading should be expected soon. Longer term, this stock is near its bottom and should find solid support in the range of $8 to $10.