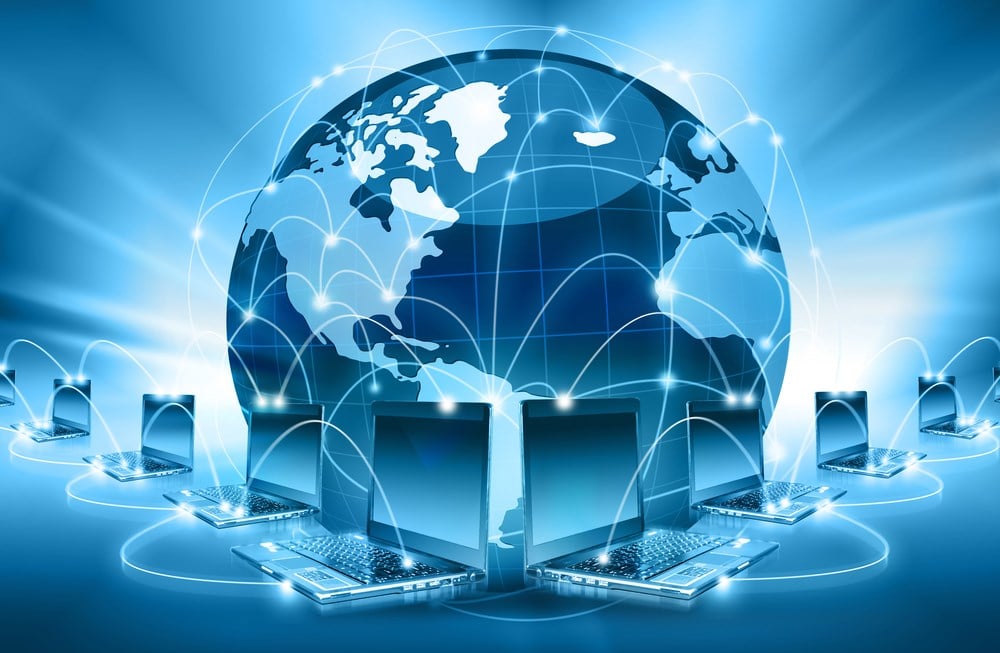 Telecom stocks have long been popular value plays for investors seeking a superior dividend yield with a modestly conservative investment approach. Household names like Comcast (NASDAQ: CMCSA), T-Mobile US (NASDAQ: TMUS), and AT&T (NYSE: T) have long been the favorites and most significant by market capitalization in the sector for quite some time, garnering most of the attention amongst investors.
However, some lesser-known mid-cap telecom stocks make more sense for investors with a slightly larger risk appetite, seeking an attractive dividend investment and a heftier potential share price appreciation. Two mid-cap telecom stocks that have so far outperformed the sector this year, offering an attractive dividend yield, are Cogent Communications (NASDAQ: CCOI) and Telephone and Data Systems (NYSE: TDS).
Two Mid-Cap Telecom Stocks Offering Superior Returns 

Telephone and Data Systems is a telecommunications enterprise offering communication services in the United States. The company functions via two distinct divisions: UScellular and TDS Telecom. The company has a current market capitalization of $2.07 billion and a dividend yield of 4.03%.
TDS has outperformed its peers this year and the overall market, with shares up almost 72% year-to-date. Over the last month, shares of TDS have soared nearly 128%, largely thanks to an 83% stake the company holds in UScellular's parent, United States Cellular. In early August, it was announced that TDS and United States Cellular were considering strategic alternatives for UScellular.
Given the latest surge higher in the company's stock price, it may be a surprise that analysts still see a significant upside ahead. Based on four analyst ratings, TDS has a consensus analyst rating of Moderate Buy, ahead of the current consensus rating for utility companies, which is a Hold.
The stock has a consensus price target of $25.33, predicting an impressive 39.42% upside for shares. Notably, on August 8, JPMorgan Chase & Co. upgraded its target from Neutral to Overweight and set a $38 price target, predicting an almost 188% upside for the stock. Most recently, Citigroup boosted its target from $16 - $23, predicting about 27% upside for shares of TDS.

Through its subsidiaries, Cogent Communications provides high-speed Internet access, private network, and data center colocation space services in North America, Europe, Asia, South America, Australia, and Africa. CCOI can be classified as a mid-cap stock with a market capitalization of $3.35 billion.
The stock offers a superior dividend yield, at 5.46%, and strong dividend growth. CCOI has a P/E ratio of 2.91, placing it firmly in value territory and a Beta of 0.40, signaling the stock experiences less volatility versus the overall market. Like TDS, CCOI has also outperformed the sector, with the stock up about 20% year-to-date.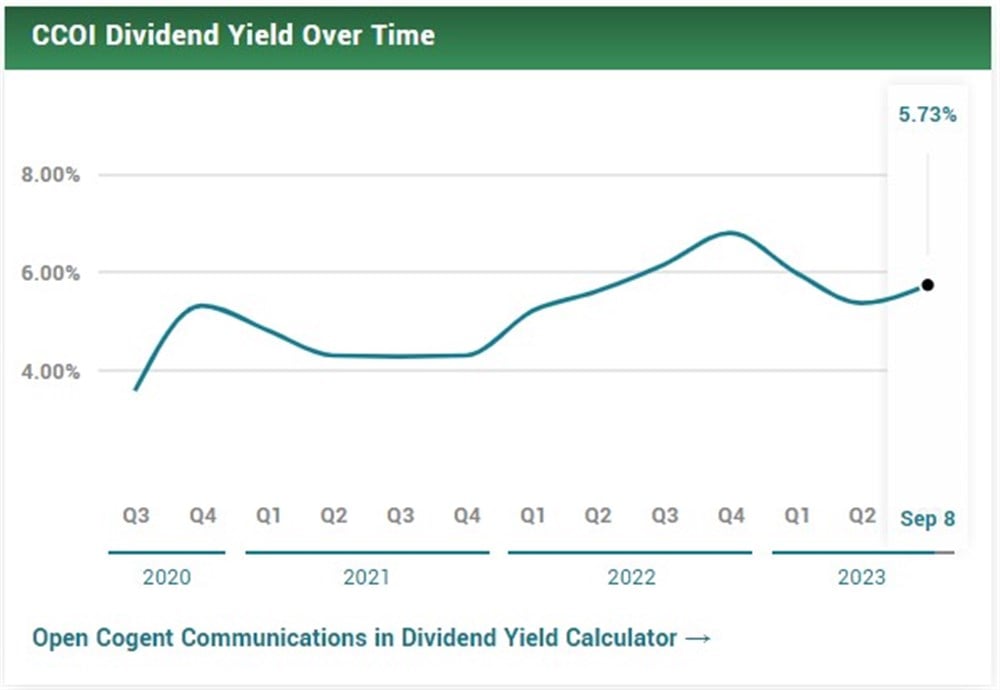 Over the last several years, CCOI's dividend yield has steadily increased, with the next dividend payment set for September 8. The quarterly payment has grown steadily over time from $0.70 in Q3 2020 to $0.94 in Q3 2023. The company's annual dividend of $3.74 is greater than the average annual dividend of relevant competing computer companies, $3.54, and competing companies on NASDAQ, $1.16.
While analysts are not predicting as much upside as in TDS, the consensus price target for CCOI predicts a 7.69% upside. Based on nine analyst ratings, the stock has a Hold rating, with five analysts placing CCOI as a Buy, three as a Hold, and one as a Sell.
August has seen four analysts take action on CCOI. On August 11, TD Cowen upgraded its rating for CCOI from Market Perform to Outperform and maintained its $85 price target.
On the same day, KeyCorp boosted its price target from $77 - $80. One week later, Citigroup boosted its target from $70 - $82, and on August 21, Goldman Sachs upgraded its rating from Sell to Neutral, lifting its price target for CCOI from $43 - $64.