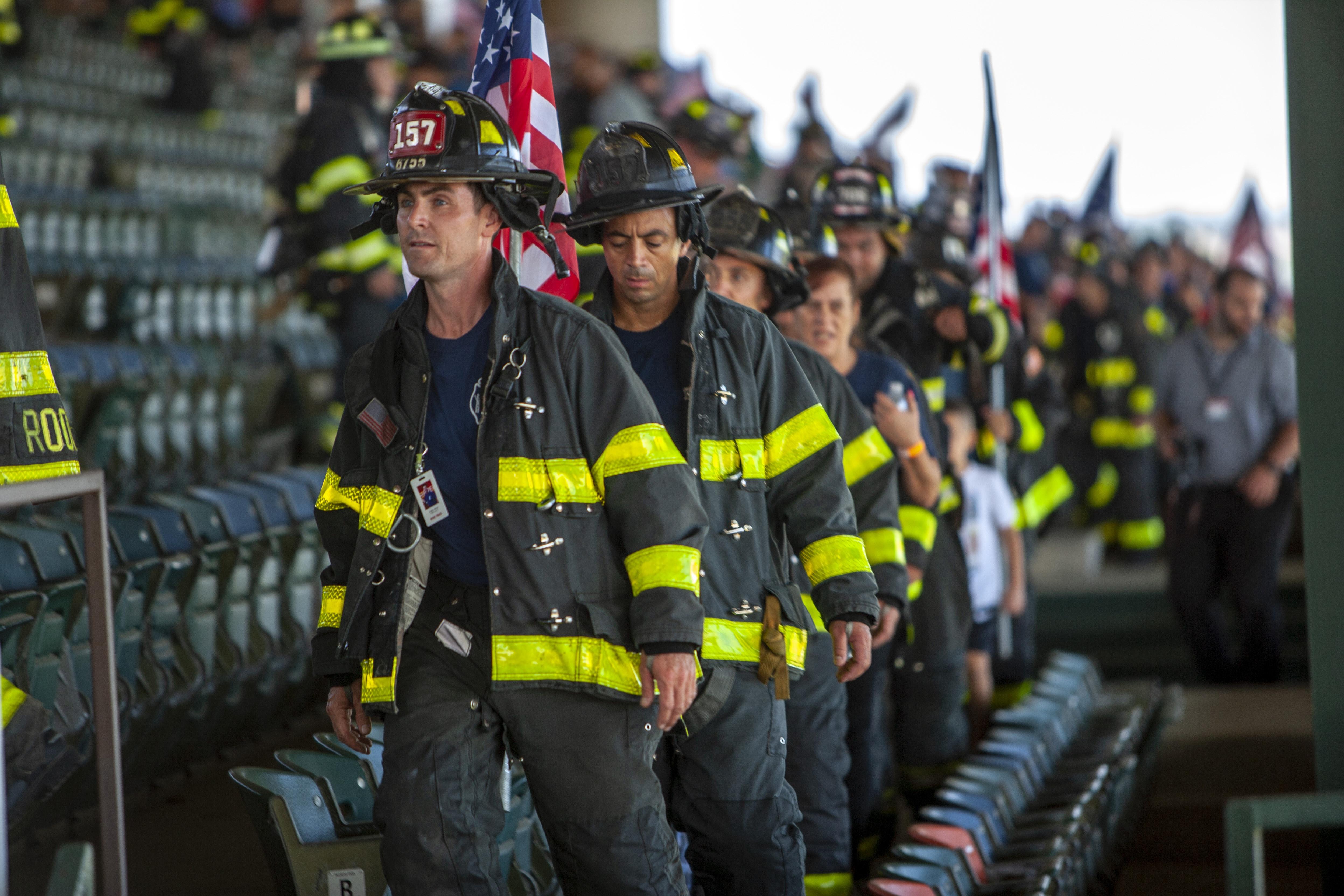 (NewsUSA)
- Joe Minogue knows the meaning of service. The retired lieutenant from the New York City Fire Department (FDNY) began his firefighting career in 1998. But on September 11, 2001, his chosen career changed radically when the World Trade Center Twin Towers collapsed following a devastating terrorist attack.     
Minogue rushed to the rubble. He would not know at the time that his musical talent would become part of his duty. He became an FDNY bugler for the Ceremonial Unit, playing Taps for hundreds of firefighter funerals and memorials.     
Minogue remains an active member of the FDNY community. He's currently a liaison to the FDNY for the National Fallen Firefighters Foundation (NFFF), the nonprofit organization established by Congress in 1992 to lead a nationwide effort honoring America's fallen firefighters, assisting their families and working to reduce line-of-duty deaths.     
Every year, Minogue now participates in the NFFF National 9/11 Memorial Stair Climb to commemorate the FDNY firefighters killed in the 9/11 attacks. He says the climbs are meaningful for three reasons. "It's about the past, the now, and the future. We remember the past; we live in the now because we don't know what the future will bring. And no matter what -- we can't forget the 343 who gave their lives in service, so we're honoring their memory and supporting their families into the future, for as long as they need."     
The National Stair Climb takes place on October 16 at Belmont Park in Elmont, NY. Participants symbolically retrace the steps of the FDNY firefighters who died on 9/11 by climbing stairs until they reach the equivalent of 110 stories -- or 2,220 steps -- of the World Trade Center. Each climber also carries a photo of a firefighter who died on 9/11. Visit this link to the Belmont climb to register and participate in New York on October 16.      
Approximately 50 local NFFF Stair Climbs also occur yearly in cities on or around September 11. Funds from the climbs support much-needed programs for families of firefighters killed in the line of duty. These programs offer various services, including grief and behavioral counseling -- and even a summer camp for the children of fallen firefighters. Current FDNY members benefit from this support as well as the survivors of those lost on September 11, 2001. The programs are available for as long as firefighters and their families need them.     
Anyone anywhere can support fallen firefighters and their families by climbing, walking or even biking in an NFFF Virtual Stair Climb. That's possible now through December 31, 2022. Registration is required HERE.     
For more information and other ways to support families of fallen firefighters and reduce line-of-duty deaths, visit firehero.org.