Are Chinese ETFs Like 'CN' Going to Take Off?
January 20, 2021 at 11:27 AM EST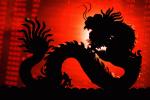 Getting a positive gross domestic product (GDP) reading in 2020 was a tall order for any country. China was able to grow its GDP by 2.3%, a good sign for the Xtrackers MSCI All China Equity ETF (CN). As noted by a recent CNBC article, China's "economy grew 2.3% last year as the world...